Rhythm at Heart in Hand
Creating a sacred space for imaginative play
The rhythm at Heart in Hand is simultaneously the same and different. The sameness of regular outdoor play, domestic tasks, and songs for transitioning from one activity to another is what fosters comfort in the daily rhythm. The difference of special activities and favorite foods that anchor each day of the week is what creates the sweet anticipation of movement from one day to the next within the weekly rhythm.* Each season is greeted or sent off with memorable events that gently move us from the beginning to the end and back again in the yearly rhythm. 
   Our Daily Rhythm
Creating the sense of familiarity and security
9:00  Creative play and activity
10:00 Clean up and bathroom break
10:15 Circle time
10:30 Snack 
11:00 Puppet play
11:15 Outside time
12:00 Pick-up / 1:00 lunch program / 3:00 aftercare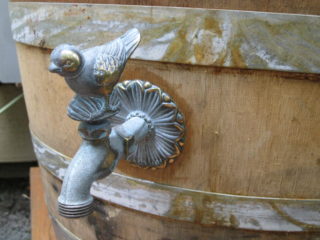 Our Weekly Rhythm
Creating sweet anticipation for things to come
While most young children might not remember which day of the week they go to Heart in Hand Preschool, they do remember their sticky rice day or yoga day, and this helps them move comfortably and confidently through their week.
*Heart in Hand's weekly rythym changes from year to year as our community resources change. The rhythm you see here is our most current one.
Our Seasonal Rhythm
Creating memories with Heart in Hand Families
At Heart in Hand Preschool, the changing of the seasons are celebrated with speical outings for the entire family. Simple events can become lifelong traditions that can become some the adult-child's fondest memories, memories that can become traditions for their future families. These are the anchors in a year that create the gentle rythym that moves the calendar pages along.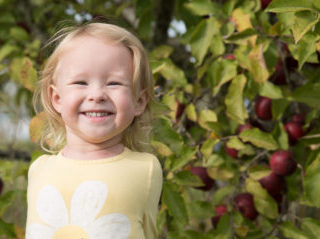 The Harvest Festival
At the end of every summer, Heart in Hand families gather at a local apple orchard to get to know each other a little better or reunite from the previous year. They pick apples and have a picnic gathering to kick off the school year.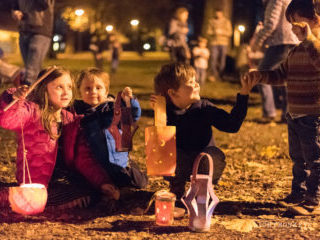 The Lantern Walk
Every fall, Heart in Hand families gather in a nearby park to welcome the darkness of the season to come in the warmth of lantern light, hot cider, and freshly roasted chestnuts.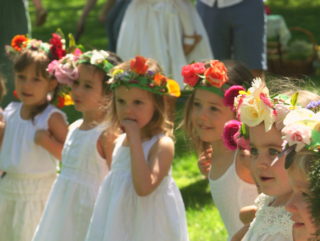 The May Day Festival
Every Spring, Heart in Hand families gather in another park to celebrate the bright colors and beautiful smells of spring. Children sing and dance together around the May Pole, while parents and family sing and dance around the children. Families share favorite dishes at a picnic for all. The end of the year is near.